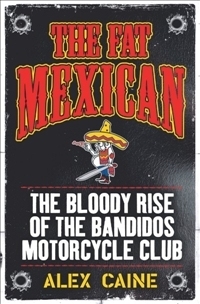 An explosive and tragic opening which reads more like crime fiction than fact yet is very real sets the theme for this true account of life inside the bloody underbelly of a criminal organisation.
As is evident by the opening line, this book is the bloody truth of biker gangs:
"Jamie Flanz was scared, but he didn't stop scraping his broom back and forth across the blood-stained barn floor."
Author Alex Cain worked as an undercover operative who managed to infiltrate the Bandidos motorcycle club in North America. His intimate knowledge of the biker life is splashed across the pages of the book in honest and brutally clear quality.
Using sources, public access material and accounts from various court proceedings, Cain is able to craft a scarily insightful look into the murder and mayhem that takes place within the inner sanctum of criminal bikie gangs.
Using a fiction writers adept skills to polish these horrendous facts makes for enjoyable if not cringe inducing reading. The topical nature if this book wont suit all readers but is nonetheless hard to put down.
What starts with a mass murder ends in similar fashion - linked to the Canadian massacre of the Toronto Bandidos chapter, making for a continuous thread of related stories throughout the book. This was a clever way of formatting the fact into an easily readable book akin to crime fiction.