This is a weekly meme hosted by
Book Journey
. In order to get some consistency to my posting I thought I'd jump on board this great idea. As a self-proclaimed bookaholic, I love talking about my books and finding out what others are reading.
Here's my picks for this week:
GATOR BAIT by Adam Howe
Prohibition-era 1930s… After an affair with the wrong man's wife, seedy piano player Smitty Three Fingers flees the city and finds himself tinkling the ivories at a Louisiana honky-tonk owned by vicious bootlegger Horace Croker and his trophy wife, Grace. Folks come to The Grinnin' Gator for the liquor and burlesque girls, but they keep coming back for Big George, the giant alligator Croker keeps in the pond out back. Croker is rumored to have fed ex-wives and enemies to his pet, so when Smitty and Grace embark on a torrid affair…what could possibly go wrong? Inspired by true events, Gator Bait mixes hardboiled crime (James M. Cain's The Postman Always Rings Twice) with creature horror (Tobe Hooper's Eaten Alive) to create a riveting tale of suspense.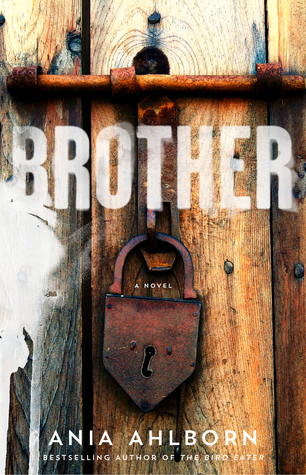 BROTHER by Ania Ahlborn
Deep in the heart of Appalachia stands a crooked farmhouse miles from any road. The Morrows keep to themselves, and it's served them well so far. When girls go missing off the side of the highway, the cops don't knock on their door. Which is a good thing, seeing as to what's buried in the Morrows' backyard.
But nineteen-year-old Michael Morrow isn't like the rest of his family. He doesn't take pleasure in the screams that echo through the trees. Michael pines for normalcy, and he's sure that someday he'll see the world beyond West Virginia. When he meets Alice, a pretty girl working at a record shop in the small nearby town of Dahlia, he's immediately smitten. For a moment, he nearly forgets about the monster he's become. But his brother, Rebel, is all too eager to remind Michael of his place.